Why You should hire Odoo ERP developer from Entrivis Tech

Steer your business towards enhanced efficiency and productivity with Entrivis Tech, your trusted partner for hiring top-tier Odoo ERP developers. Committed to providing the best of Odoo services, our squad of seasoned professionals is readily available to cater to your business requirements. Be it Odoo implementation, customization, or maintenance, our experts bring in-depth knowledge and experience to the table.

To cater to every business's varying needs, we provide flexible hiring models, including fixed-cost, hourly, and monthly options, enabling you to hire Odoo developers that align seamlessly with your project scope and budget.

Leverage our proficiency in Odoo ERP to supercharge your business performance. At Entrivis Tech, our focus is to deliver unmatched Odoo development services that perfectly resonate with your business objectives. Engage with us, hire the industry's finest Odoo developers, and propel your business towards remarkable success.
Partner With Certified Odoo Developers
Strengthen your business backbone by collaborating with certified Odoo developers at Entrivis Tech. Our professionals bring validated expertise to the table, ensuring your Odoo projects are handled with utmost skill, precision, and adherence to industry standards. Let our certified prowess be the catalyst that propels your business growth.

Why Choose Entrivis Tech ?
Incomparable Expertise
At Entrivis Tech, we invite you to hire dedicated Odoo developers with extensive experience and a track record of successfully completed complex projects.
Robust Data Security

Entrivis Tech takes your business confidentiality seriously. Our Odoo developers adhere to strict security measures, ensuring your data's absolute protection throughout the project lifecycle.
Customized Hiring Flexibility
Acknowledging the distinct needs of every business, we offer adaptable hiring models. Whether you want to hire an Odoo expert on a fixed cost, hourly, or monthly basis, we customize our services to your project specifications.


Unwavering Quality Commitment
Our dedication to providing high-quality solutions is unwavering. We perform thorough quality checks and rigorous testing to ensure the delivered product matches and exceeds your expectations.

Steadfast Post-Delivery Support

Our service commitment extends beyond project completion. We provide continuous post-deployment support and maintenance, ensuring smooth performance and up-to-date enhancements. Choose to hire Odoo developers from Entrivis Tech for an unmatched service experience.

Harnessing the Power of Specialized Proficiency

Leveraging a broad spectrum of talent and proficiency, our Odoo developers adeptly cater to your unique development requisites.


Odoo Module Customization

Our developers are proficient in customizing the Odoo ERP system according to your business needs. They can tailor the existing modules, workflows, and user interfaces to align with your unique processes, ensuring a seamless integration of Odoo into your organization.
Third-Party Integrations

Our team has experience in integrating Odoo with third-party systems and applications. Whether it's connecting with payment gateways, shipping providers, CRM systems, or any other external tools, our developers can seamlessly integrate Odoo to streamline your business processes and enhance overall efficiency.
Odoo Database Management

Effective database management is essential for optimal performance and data integrity. Our developers can optimize your Odoo database, perform data migrations, conduct backups, and implement strategies to enhance database performance and security.

Odoo POS Development
Our Odoo POS expert teams is wokring on customising solutions since Odoo version 7, having in depth knowledge and experiance in implementing 50+ Odoo implementation for retail stores and restaurants.
Odoo Payment Gateway
In addition to the core payment gateway integration offered by Odoo ERP, our team has already integrated third-party integrations available that can further streamline your business processes.
Odoo Training and Consultation

If you require training or consultation on Odoo usage, our developers can provide comprehensive guidance. They can conduct training sessions for your team, offer best practices, and assist in leveraging the full potential of Odoo for your business.

Odoo Module Development

If your business requires additional functionality not available in the standard Odoo modules, our developers can create custom modules from scratch. They have extensive knowledge of the Odoo framework, allowing them to develop modules that extend the capabilities of the platform to suit your specific requirements.

Odoo API Development

Our developers can harness the power of Odoo's API to develop custom integrations, data synchronization, and automation solutions. They have expertise in utilizing the Odoo API to connect with external systems, enabling real-time data exchange and smooth communication between different platforms.

Odoo Workflow Automation

Our team can automate your business workflows within the Odoo system, enabling efficient task management, approval processes, and notifications. Workflow automation reduces manual efforts, enhances productivity, and ensures consistency across your organization.
Odoo Webshop Customisation

Odoo provides a robust and flexible webshop solution that allows businesses to create and customize their online stores. Our team of experts can customise and build a beautiful design and customise the user experiance as per requirements.
Odoo Shipping Method

Odoo allows businesses to define and configure different shipping methods based on factors like weight, dimensions, destination, and delivery speed. Developers can customize the shipping rules and set up specific conditions for each carrier, such as free shipping thresholds or discounted rates for certain products.
Odoo Support and Maintenance

We provide ongoing support and maintenance services for your Odoo system. Our developers can address any issues, perform system upgrades, apply security patches, and provide proactive monitoring to ensure smooth and uninterrupted operation of your Odoo environment.
By hiring our skilled Odoo developers, you can harness these capabilities and leverage the power of Odoo to drive your business forward. Contact us today to discuss your specific requirements and let our experts create tailored solutions to meet your Odoo development needs. Odoo Development Partner
Hiring Model
Global Standard-Bearers in Odoo Development Services

Delivering Affordable and Transparent End-to-End Business Digitization
Regardless of your chosen engagement model, our proficient team of Odoo developers stands ready to provide outstanding solutions. Imbued with deep-rooted Odoo expertise, our developers are at the cutting edge of the platform's newest evolutions. Our team excels in crafting tailored Odoo modules, assimilating third-party systems, enhancing performance, and delivering frictionless user experiences. With Entrivis Tech, you receive not just developers, but dedicated partners who truly understand the dynamics of Odoo ERP development.


Fixed Cost
Our fixed cost hiring model is ideal for projects with well-defined scopes and timelines. This model is perfect for businesses looking for a clear and predetermined budget for their Odoo development needs.
Flexi Hours
For projects that require flexibility and dynamic adjustments, our hourly hiring model is an excellent choice. With this model, you can hire our Odoo developers on an hourly basis, allowing you to scale up or down the resources as needed.

Dedicated Team

Our monthly hiring model offers the utmost flexibility and long-term collaboration. If you have ongoing Odoo development needs or require dedicated resources for an extended period, this model suits you perfectly.

95%
Client Retention Ratio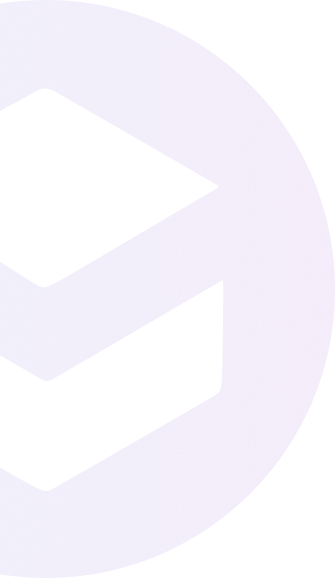 Onboard Our
Odoo Experts today!
Inquire To Excel Your Development
Have questions about how we take your business to the next level? Drop us a text and our representatives will reach out to you.